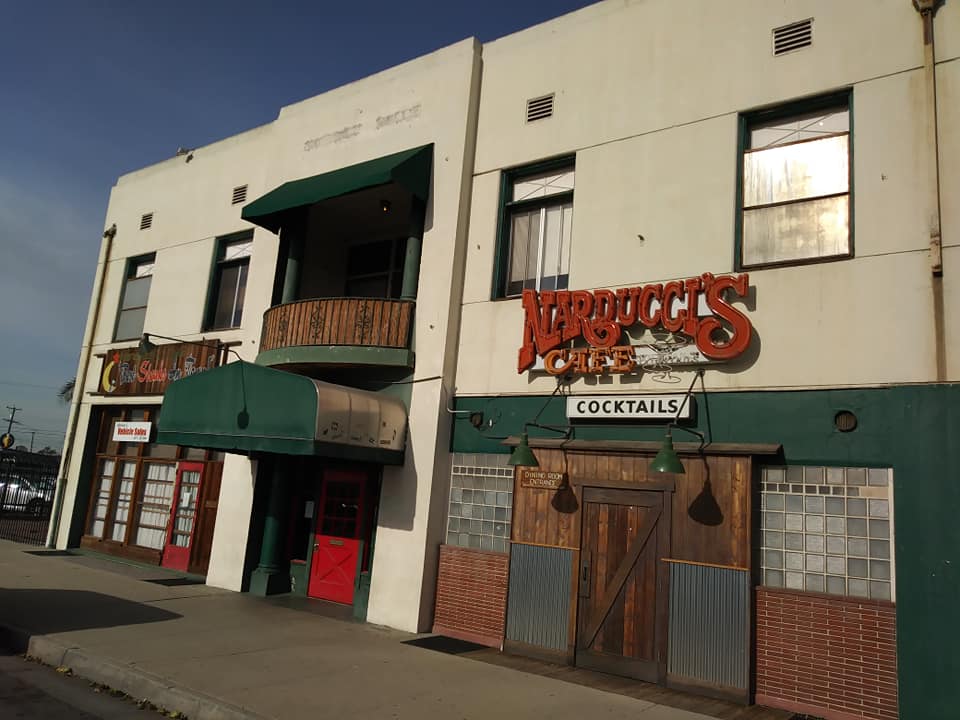 It's Named After
Leafing through the savory pages of the early days of Basque culture in Old Town Kern, there is a brick building on East 21st Street with a past as storied as the food is delicious at the present day cafe. It also boasts more name changes than most.
In the late 1800s, east Bakersfield was the hub of Basque society. Sheepherders, mostly young and unmarried, with little command of the English language, needed a place to hang their hat, thus giving rise to the establishment of boarding houses like the Iberia Hotel and the Metropole.
Another well-known hotel, the Cesmat was built in the late 1890s by French immigrant Marius Cesmat. President William McKinley visited the hotel in 1900 while on a railroad tour. Francisco (Frank) Amestoy and his wife, Anselma, purchased the Cesmat in 1927 while both were still working at the Noriega Hotel. They operated the Noriega until 1931, when they left to take over management of the Cesmat, changing its name to the Amestoy Hotel.
Bakersfield Basques had a difficult time with prohibition. Anselma's friends called her "Txaparita," reportedly because she had developed clever ways of hiding alcohol, whether in her brassiere or in the teapot on the stove. Well known for her feisty personality, she was rumored to chase trouble makers away with a meat cleaver. She even raised two pet lambs in the basement.
Their son Frank went on to establish Amestoy on the Hill on River Boulevard, and their daughter, Josephine, purchased the hotel from her family in 1953, operating it until 1964 when she sold it to Raymond Maitia. A few years later, the hotel changed hands again – from Basque proprietorship to Italian. Marino Narducci and his brother Leo bought the building and changed the name to Marino's. After a couple of years, the name was switched back to the more recognizable Amestoy. In 1977, Marino's son James took over and the following year renamed it Narducci's.
Today Narducci and Julie Shine run the restaurant and residence hotel upstairs. The present brick building is a replacement of the original Cesmat destroyed by fire around the turn-of-the-century. Known for great steaks an authentic Basque fare, stepping inside Narducci's is like a walk back in time – old menu boards, Basque memorabilia and original photographs chronicling the hotel's history line the walls.
Source: http://issuu.com/bakersfieldlifemagazine/docs/november_blife/14