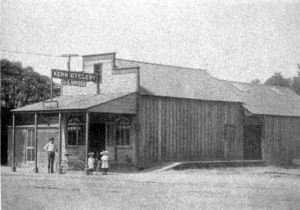 George Lee Snider was born in Carthage, Missouri in 1875. He arrived in Bakersfield, CA from Quincy, FL in November 1896 with only $16 in his possession. After working for Kern County Land Company and Southern Pacific Shops, George decided to open a bicycle shop.
Kern Cyclery was opened in 1904. The store was located in the basement of the First Bank of Kern and sold bicycles, phonographs, and photography supplies. Snider's went on later to carry an additional kind of bike -Harley Davidson's. George L. Snider retires in 1932 and Lloyd C. Snider takes over the store at age 28. In 1948, George L. Snider passes away one day before grandson is born. In 1975, Lloyd C. Snider retires and James Snider takes over the shop. In 2001, Baker Street shop burns down. In 2003, Snider's opens up a store in a new location in Bakersfield on Union Avenue. In 2004, Snider's celebrates its 100th anniversary.
For over 100 years, Snider's Cyclery has been synonymous with friendly service, quality products, and a dedication to Kern County. These elements have been a part of the business since its inception thanks to founder George Lee Snider.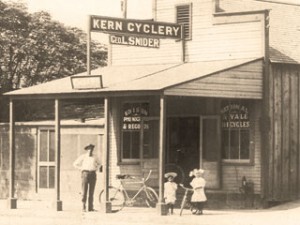 958 Baker St. – 1907 George L. Snider, Lloyd & Loyota Snider(children)
Snider came to Kern City in November of 1886 with just $16 in his possession (though, in 1886, $16 went a bit farther than it would today). He began working at Kern County Land Company but shortly thereafter got a job in the machining department for the Southern Pacific Railroad.
The skills he learned as a machinist helped him tremendously when he decided to enter into the bicyclist business.
The business started very small in 1904, in a basement on the corner of Humboldt and Baker Street under the first bank in Bakersfield. At that time, the shop consisted of bicycles and talking machines (phonographs), but it wasn't long before Snider expanded to a store on Baker. It was just a short time later, in 1913, that Snider built his own two-story building located at 958 Baker Street.
Snider's also holds the claim to being the first business within Kern County to sell Harley Davidson motorcycles. The reason for this was simple—George Lee Snider was involved in the Bakersfield Motorcycle Club and was noted as one of the most interesting members. Snider also served as a member of the Kern School Board of Trustees in the first special election as well as the regular election in 1911.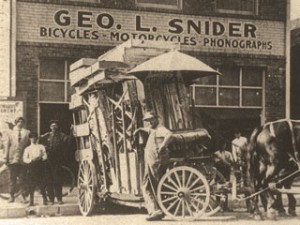 Receiving a shipment of bicycles
While George Lee Snider passed away due to cancer on July 21, 1948, his son, Lloyd C. Snider, had taken over the family business in 1932 and had grown Snider's into an early version of the store today. Instead of selling phonographs and motorcycles, Lloyd focused on bicycles and sporting goods. He also added locksmithing to the business in the 1940s. Lloyd often spent his weekends out at Hart Park, letting families rent bicycles for the afternoon. And in the '40s, this was a wonderful treat for local residents. Lloyd was also a charter member in the Racquet Club and the Bakersfield Country Club. On May 27, 1939, in Taft, California, Lloyd participated in the first bicycle tournament at Franklin Field. Lloyd raced Charles Faulkner on a high-wheeled bicycle through a wall of fire! Lloyd was one of the first charter members of Kiwanis' beginnings in Bakersfield in 1948. Lloyd also was one of the founders of the East Bakersfield Progressive Club.
Just as Lloyd helped grow and develop Snider's into a household name in Bakersfield after his father, Lloyd's son, James L. Snider, took over the family business in 1975 and mainstreamed the shop to only provide bicycles, accessories, bicycle repair, and a locksmith.
And while the business has had three generations of owners so far, a total of four generations have been involved with the day-to-day operations. Throughout the long history of Snider's in Bakersfield, there have always been family members working in the shop.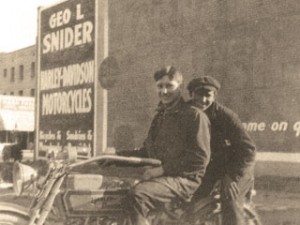 958 Baker St. – 1915
The Snider family has been involved in supporting the Bakersfield community. James L. Snider was the President of East Bakersfield Merchants in 1980 and held the position until 1985. James was also one of the founding members of Kern Wheelman, along with other Snider's employees including original Kern Wheelman President John Panick. Snider's made sure to have Kern Wheelman as a separate entity and not connected to any one bike shop. James has participated in 32 graffiti clean-ups in our community and was also a member of the support crew in Race Across America.
Clearly, Snider's has supported bicycle racing since the 1930s, even before the "new era" of racing began. The business has always helped locals by sponsoring different types of races and safety clinics at schools throughout the years.
Bicycles have been involved in the Snider heritage and the family is proud that they have been carrying them throughout their entire history. As a business, they are proud of the loyal customers and families that continue to patronize them year after year. They've even had some celebrity clients including David Copperfield, Frank Gifford, Charles Napier, John Schneider, and Norm Hoffman.
True, Snider's has gone through many transitions throughout its 107-year history, including selling phonographs, guns, safes, motorcycles, sporting goods, lawn mower sharpening, model hobby kits, mopeds, exercise machines, and bicycles, but the passion has stayed true. The business has always stayed within East Bakersfield, having a few locations on Baker to later expanding to the Southwest in 1977, with manager John Panick at 5436 California Avenue, while they were building another location.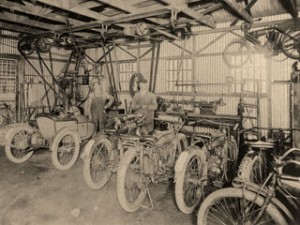 Harley-Davidson repair shop – 1915
They officially opened the next store at 2700 New Stine on December 21, 1985.
Even after the Baker store burned down in 2001, they quickly rebuilt the shop on Union, opening in 2003. They still value the store as a family business here to serve Bakersfield. Every day, the employees welcome at least one customer who remembers buying their first bike at Snider's. And they will continue to help customers of all ages in the following years.
After all, bicycles are great for those trying to go green, trying to save some money on rising gas prices, or just trying to get some great exercise. Snider's is happy to serve beginners to experts within the bike field.
Everyone within the Snider's family—including relatives and each and every employee—see the business continuing to thrive over the next 100 years. Bicycles have been a major way of transportation over the centuries and that won't change. Neither will Snider's commitment to amazing customer, and community, service.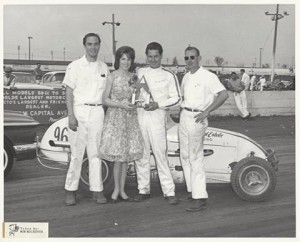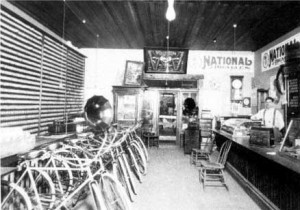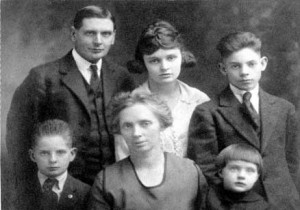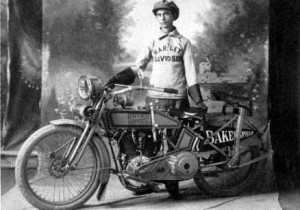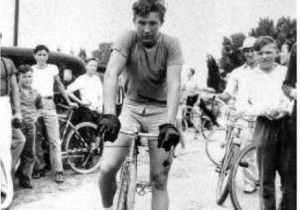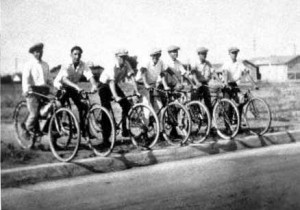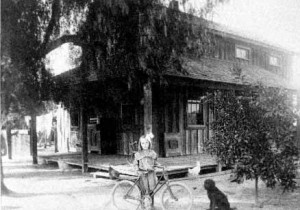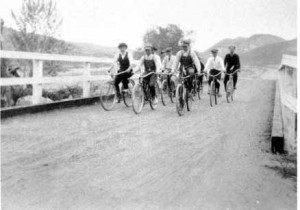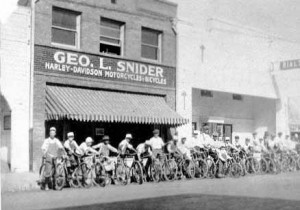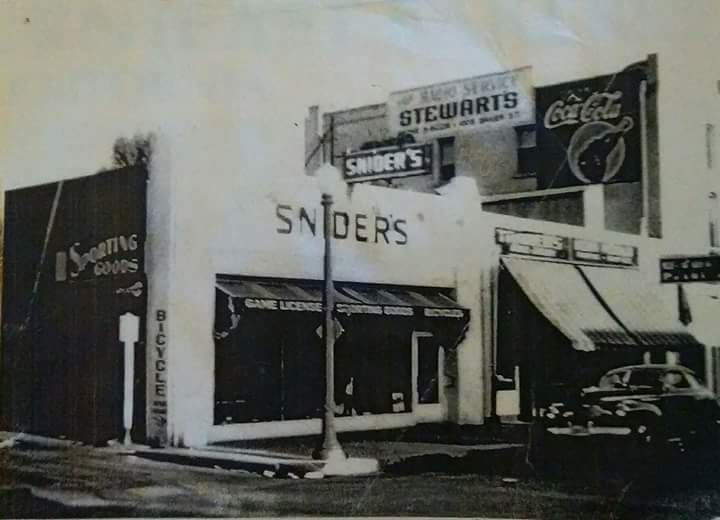 Source: http://sniderscyclery.com/history
http://kerncountygenerations.com/843/sniders-cyclery