The building was originally constructed by Marius Plantier in 1898 and had become the meeting place for stockmen in the San Joaquin Valley. If it's wall were still standing today, they would recount tall tales, salacious stories and myths of the old west. After all this is Old Town Kern.
The Basque Café was first called the French House sitting across East 21st Street from the Cesmat Hotel now known as Narducci's.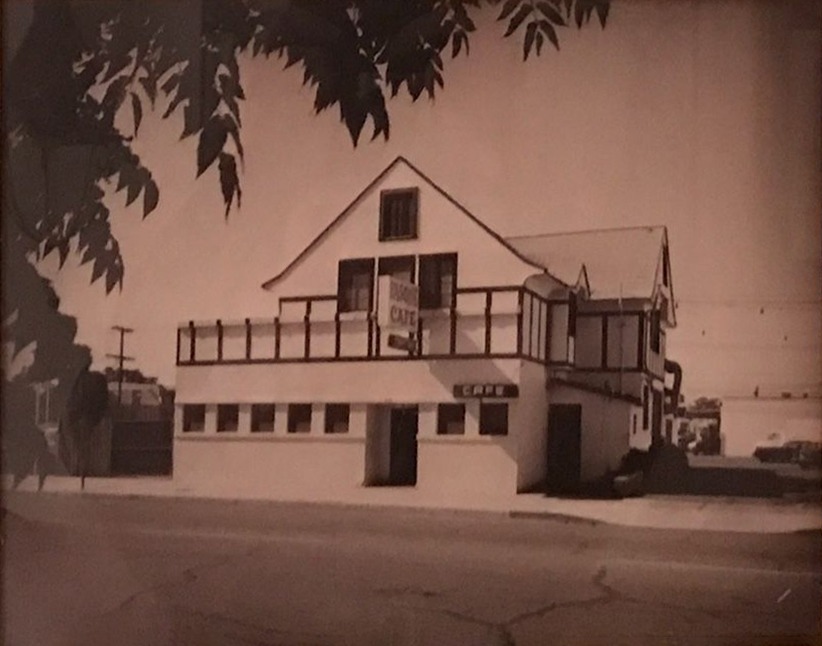 In 1942, a Basque man, Frank Maitia purchased it and fittingly changed the name to Basque Café. It quickly became the spot where families would gather and celebrate their culture and speak there language.
My aunt, Annie Etcheverry Laxague worked as a dedicated waitress for a short time. One night she briskly carried a bowl of piping hot vegetable soup to a table. As I can recall, she lost her footing and rather than spill the bowl's contents on her customers, she sustained burns on her torso. What a sacrifice that was and a testament to the Basque work ethic.